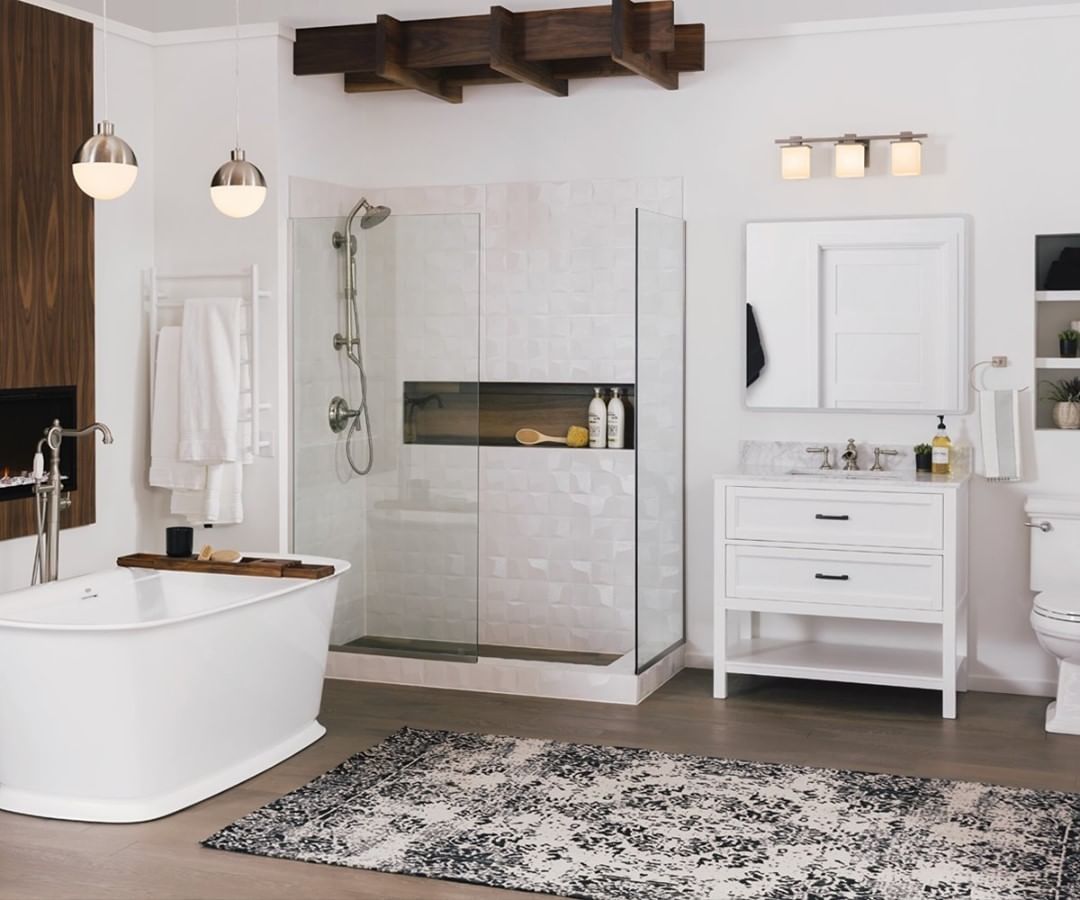 Picture this: you've just put the final decorative touches on your bathroom remodel, transforming it into your dream space. Now it's time to enjoy, relax, and – of course – snap the perfect shot of your new bathroom.
If you've ever wondered how others manage to make their bathrooms look so glamorous and inviting - think bathrooms of insta - you're in the right place. We'll guide you through taking the perfect bathroom pics in just five simple steps, so you can turn your new space into an Insta-worthy masterpiece.
Step 1: Set the Scene & Clean

We get it; you're excited to share your bathroom's stunning transformation. But before you snap a quick pic and post it to social media, take a moment to set the scene. Make sure everything is in the right place, close the toilet seat lid, wipe down the glass shower door so it's smudge-free, and make sure the area is clean and organized. You could even hang some eucalyptus in the shower or light a few candles for added ambiance.
Step 2: Let There Be Light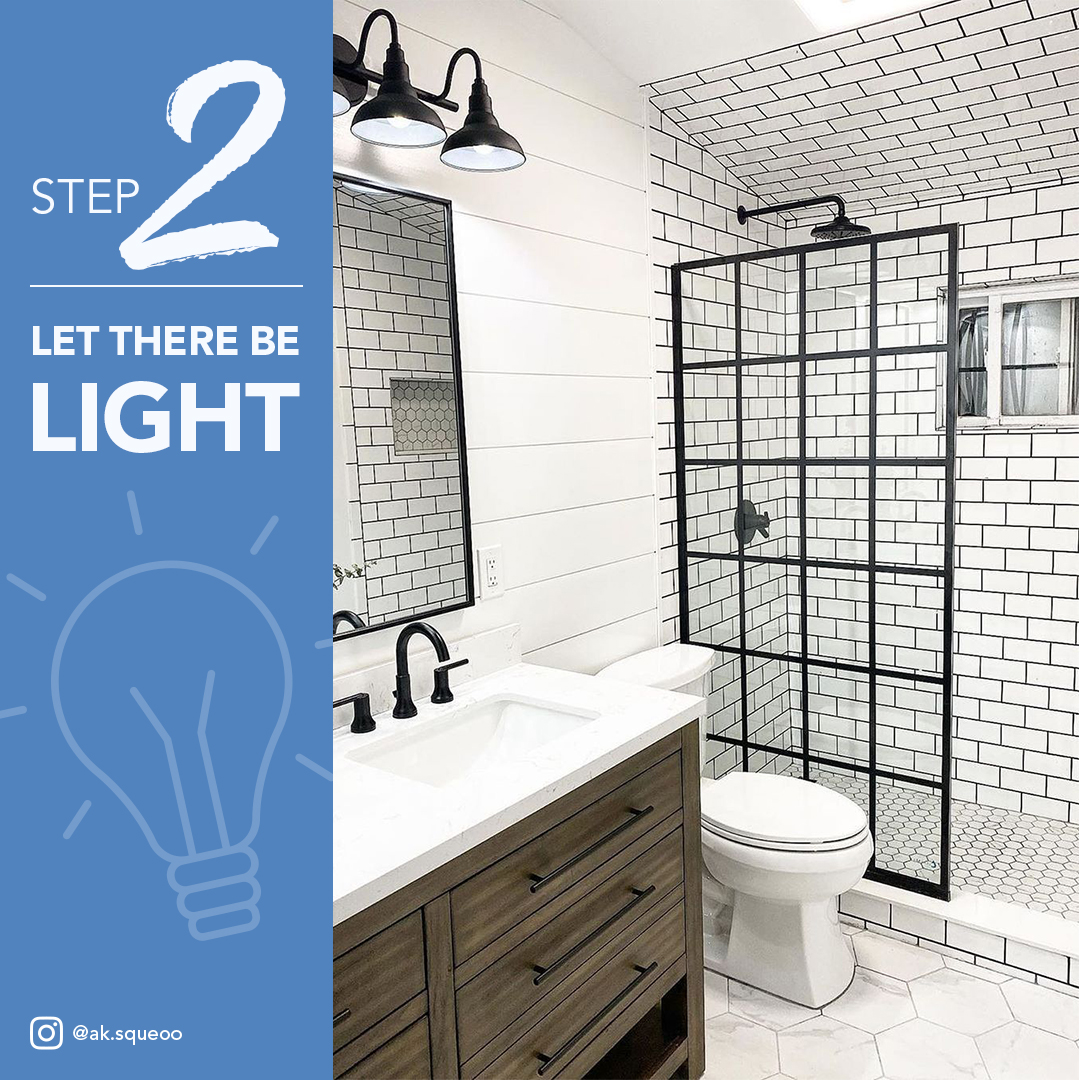 Lighting is everything when it comes to capturing the perfect bathroom photo. Make sure the room has enough light to properly showcase your gorgeous DreamLine shower door. Soft, natural light from a window is ideal, but if that's not available, use a portable light source. Avoid using the harsh overhead light or a flash, as these can create unflattering yellow tones and glares on your shower door and other bathroom features. The right lighting is key and can significantly impact the overall aesthetic of your photos.
Step 3: Play with Perspectives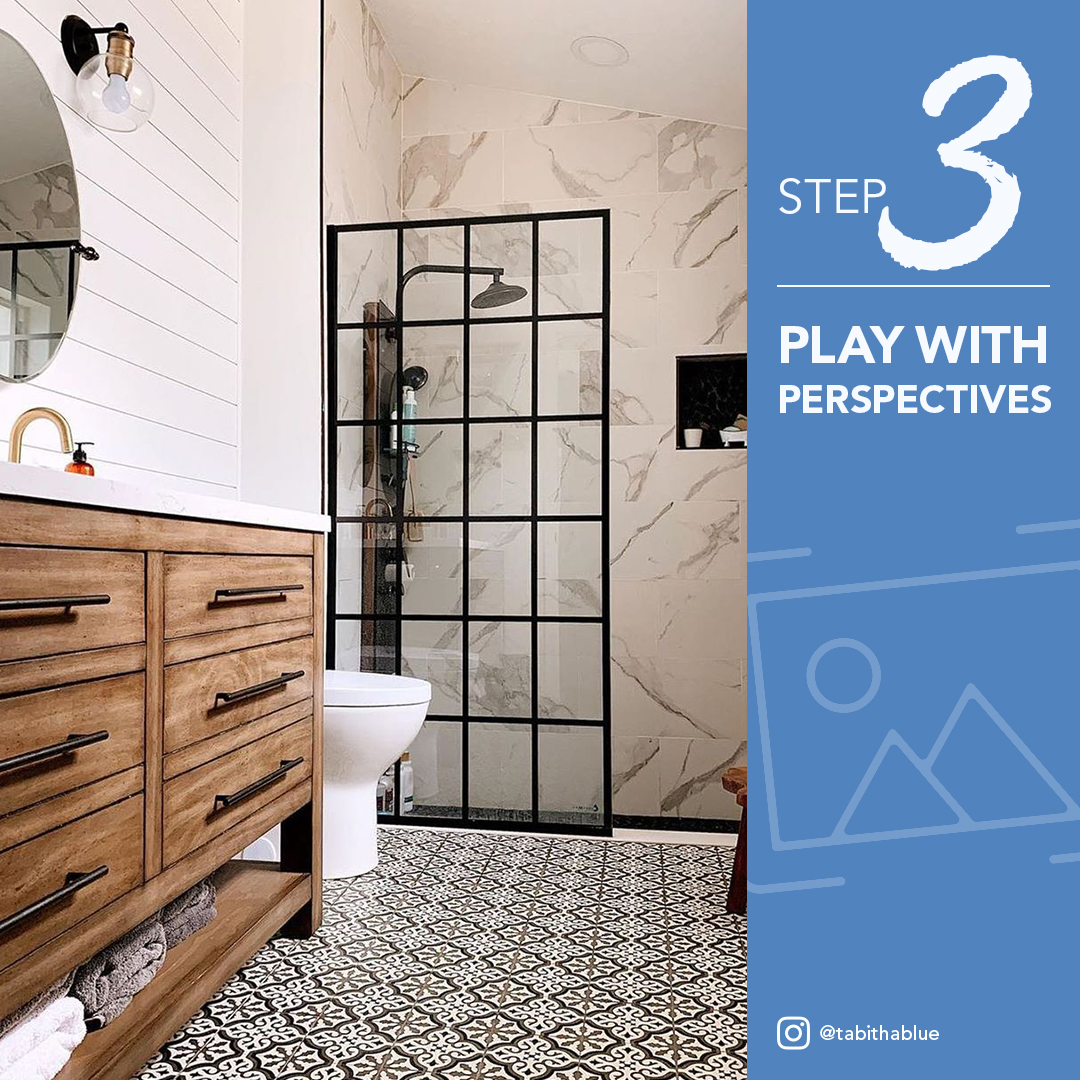 Don't be afraid to experiment with different angles and compositions to get the perfect shot of your shower door. A close-up shot can highlight the details and textures, while a wider shot showcases the entire bathroom. Whatever look you're going for, make sure to avoid capturing your reflection in the glass. It's best not to hold your phone at eye level as this can distort the perspective. Instead, try shooting from your waist to get a straighter shot. While you'll want the main focal point to be your new shower door, it's also a good idea to include some of your other bathroom décor in the shot to create a dynamic scene. Take multiple shots and experiment until you capture the essence of your newly remodeled space.
Step 4: Savvy Setting Skills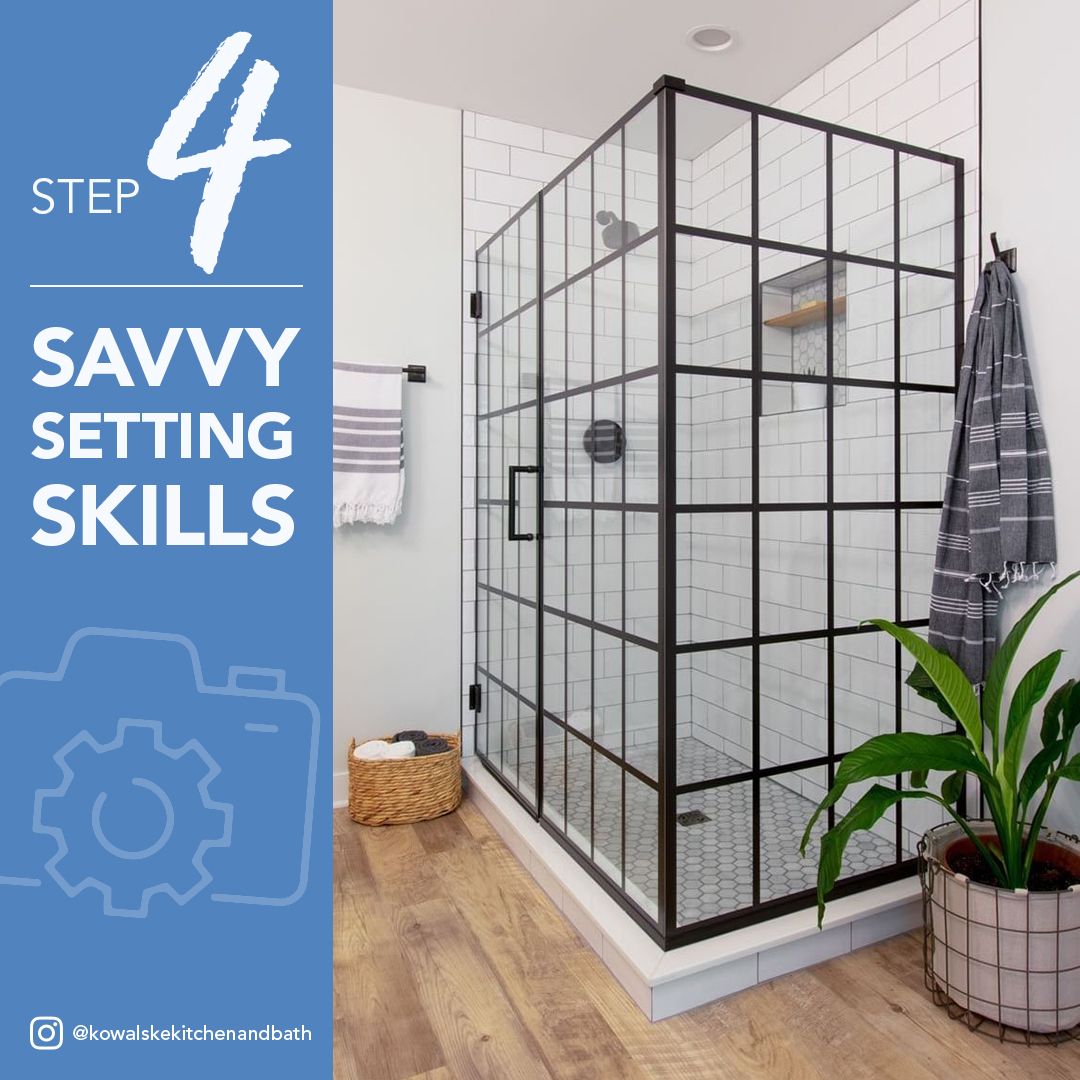 Let's talk cameras and settings. While a high-end camera will produce better quality images, you certainly don't need one to take great photos. Your smartphone is more than sufficient at taking high-quality images if used correctly. First things first: make sure to clean the lens of any smudges or fingerprints. Next, make sure the resolution is set to the highest quality. It's preferable to take a wide-angle shot to capture the full look of your bathroom. To do this, open your camera app and simply tap the 0.5 at the bottom of the screen to switch to the ultra-wide-angle lens. To showcase your beautiful tile work, don't shoot in portrait mode, as this will create a blurred background and only focus on what's in the foreground. Try out different settings to see which works with your particular phone to capture a crisp, clear image.
Step 5: Edit to Perfection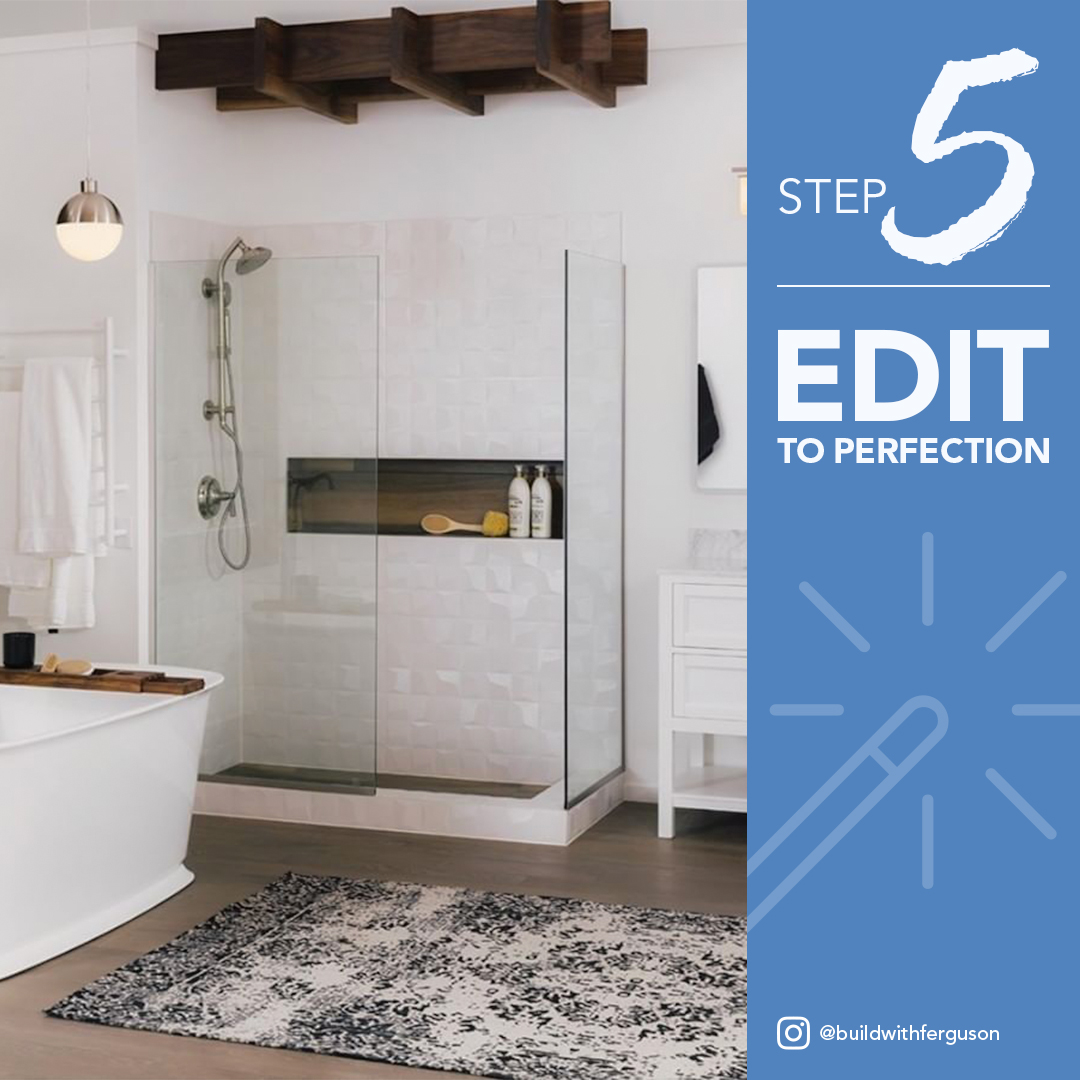 If you want to go the extra mile with your photos, then a little light editing (emphasis on light) can really take your photos to the next level. We suggest slightly adjusting the brightness, contrast, and saturation to really make features and colors pop. It's important not to over-edit, as this can lead to a distorted and artificial appearance. It's best to find a balance between enhancing your images and maintaining a natural look. Less is definitely more when it comes to editing.
Now that you have the tools and techniques to capture stunning pictures of your DreamLine shower door and bathroom remodel, don't forget to share them with us! We would love to re-post your photos on our social media pages. Make sure to tag us using @dreamlineshower and add hashtags like #dreamline #dreamlineshowers #dreamlineshowerdoor for a chance to be featured. Follow us for more tips, new product releases, and inspiration for your bathroom oasis!